Top Ten Tuesday
Hi, Emily here – the new intern for Angry Robot. A few emails and a lovely phone call with Marc, and here I am, sitting at his desk, writing a blog post for Strange Chemistry. I'm a soon-to-be graduate of Nottingham University's Creative and Professional Writing course with a deep love of all fantasy.
It's a sunny, snowy morning, and I'll be giving 'The Broke and The Bookish's top ten meme a go – this week's theme is what's on our spring reading lists. Mine contains several tomes from Angry Robot and a smattering from other publishers – and I have to admit, most are fantasy books.
Between Two Thorns by Emma Newman
Put a faerie between a rock and a hard place, or rather her family and the human world, add in some catastrophes, a bid for freedom and you've created EXACTLY my kind of book. Growing up between two worlds was never so interesting. A story where coming-of-age can be deadly. (I've already started reading this one, and I've fallen head over heels with it.)
The Ocean at the End of the Lane by Neil Gaiman
The latest offering from this master storyteller, based (loosely) on his childhood musings.
The Holders by Juliana Scott
The very essence of love between siblings, Becca has spent her whole life protecting her brother, even from the voices in his head. I'm a triplet, and my childhood was quite choatic. I'd like to see a book match that when magic gets involved.
The End of Mr Y by Scarlett Thomas
This book was recommended by a friend a while ago, and finding it in a second-hand bookshop, I think I'm going to bow to her good taste. A story of love, death and time-travel. What's not to like?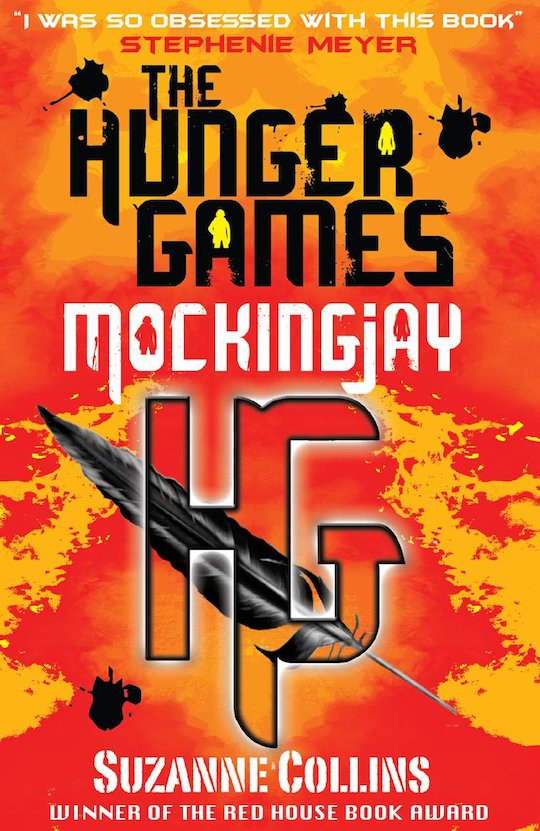 Mockingjay (Hunger Games trilogy) by Suzanne Collins
I've been reading this series, but not in 'one go'. Katniss Everdeen's story has been a little neglected on my bookshelf, but I want to know how the rebellion continues.
What It Is by Lynda Barry
This is not a new book. It's been around since 2009, and the prospect of reading it excites me. It's a book for writers, focusing on the craft and imagination. I'm sure to be inspired during this read.
The Life of Pi by Yann Martel
A philosophical journey of a boy and a tiger in a boat. I still haven't read it yet, but nor have I watched the film.
Sandman: Preludes & Nocturnes (Volume One) by Neil Gaiman
I've read this series before, but every time I read it I find new layers, new meaning. I haven't touched my copies for a while now, and I think it's time to return to the world of the Endless gods, of Death and Dream (my favourite characters.)
Miss Peregrine's Home for Peculiar Children by Ransom Riggs
This is an example of a book I fell in love with at first sight – and not just because of the cover design. An orphanage for strange children, where something isn't quite right.
A Dance With Dragons by George R.R. Martin
The fifth volume of the Song of Ice and Fire series. I'm just praying Martin doesn't do terrible things to my favourite characters… so I'm afraid to open the cover.
Join in the meme: http://brokeandbookish.blogspot.co.uk/2013/03/top-ten-books-on-daisys-spring-2013-tbr.html
Amanda